Posts for: April, 2019
By Marianna M. Detwiler, DDS
April 14, 2019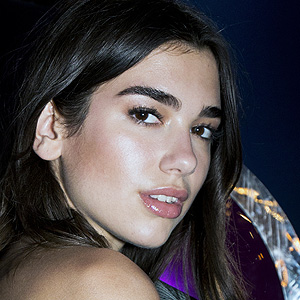 When die-hard music fans hear that their favorite performer is canceling a gig, it's a big disappointment—especially if the excuse seems less than earth-shaking. Recently, British pop sensation Dua Lipa needed to drop two dates from her world tour with Bruno Mars. However, she had a very good reason.
"I've been performing with an awful pain due to my wisdom teeth," the singer tweeted, "and as advised by my dentist and oral surgeon I have had to have them imminently removed."
The dental problem Lipa had to deal with, impacted wisdom teeth, is not uncommon in young adults. Also called third molars, wisdom teeth are the last teeth to erupt (emerge from beneath the gums), generally making their appearance between the ages of 18-24. But their debut can cause trouble: Many times, these teeth develop in a way that makes it impossible for them to erupt without negatively affecting the healthy teeth nearby. In this situation, the teeth are called "impacted."
A number of issues can cause impacted wisdom teeth, including a tooth in an abnormal position, a lack of sufficient space in the jaw, or an obstruction that prevents proper emergence. The most common treatment for impaction is to extract (remove) one or more of the wisdom teeth. This is a routine in-office procedure that may be performed by general dentists or dental specialists.
It's thought that perhaps 7 out of 10 people ages 20-30 have at least one impacted wisdom tooth. Some cause pain and need to be removed right away; however, this is not always the case. If a wisdom tooth is found to be impacted and is likely to result in future problems, it may be best to have it extracted before symptoms appear. Unfortunately, even with x-rays and other diagnostic tests, it isn't always possible to predict exactly when—or if—the tooth will actually begin causing trouble. In some situations, the best option may be to carefully monitor the tooth at regular intervals and wait for a clearer sign of whether extraction is necessary.
So if you're around the age when wisdom teeth are beginning to appear, make sure not to skip your routine dental appointments. That way, you might avoid emergency surgery when you've got other plans—like maybe your own world tour!
If you would like more information about wisdom tooth extraction, please call our office to arrange a consultation. You can learn more in the Dear Doctor magazine articles "Wisdom Teeth" and "Removing Wisdom Teeth."
By Marianna M. Detwiler, DDS
April 04, 2019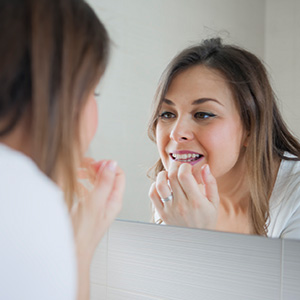 Dental veneers are a great way to transform a smile without the expense or effort often required of other restorations. These thin layers of dental material adhere to the front of teeth as a "mask" to cover chips, heavy staining or other blemishes.
Still, veneers require attention to detail for a successful outcome. Here's a step-by-step look at changing your dental appearance with veneers.
Step 1: Considering your options. While most veneers are made of dental porcelain, composite resin materials are increasingly popular. Although more prone to chipping or staining, composite veneers don't require a dental lab for fabrication. Another option, depending on your dental situation, are ultra-thin veneers that require little to no tooth preparation. Your dentist will help you decide which options are best for you.
Step 2: "Test driving" your new smile. We can help you "see" your future smile with special software that creates a computer image of your teeth with the planned veneers. We can also use composite material to fabricate a "trial smile" to temporarily place on your teeth that can give you the feel as well as the look of your future smile.
Step 3: Preparing your teeth. Unless you're getting no-prep veneers, we'll need to modify your teeth before attaching veneers. Although only 0.3 to 0.7 millimeters thick, veneers can still appear bulky on unprepared teeth. They'll look more natural if we first remove a small amount of enamel. A word of caution, though: although slight, this enamel removal permanently alters your teeth that will require them to have some form of restoration from then on.
Step 4: Attaching your new veneers. After the planning phase (which includes color matching to blend the veneers with the rest of your teeth), a dental lab creates your veneers if you've opted for porcelain. After they're delivered, we'll clean and etch the teeth with a mild acidic gel to increase the bonding effect. We'll then permanently attach the veneers to your teeth with a very thin but ultra-strong resin luting cement that creates a unified bond between the veneers and teeth.
Following these steps is the surest way to achieve a successful outcome. With due care you're sure to enjoy the effects for a long time to come.
If you would like more information on changing your smile with veneers, please contact us or schedule an appointment for a consultation. You can also learn more about this topic by reading the Dear Doctor magazine article "Porcelain Veneers: Your Smile—Better than Ever."